Monthly Archives:
April 2015
Two weeks ago my church's General Conference was held. It's an opportunity for church members to hear messages from our leaders that inspire us to be focused on the most important things.
One of the talks that has stayed with me was by Elder Joseph W. Sitati and was titled "Be Fruitful, Multiply and Subdue the Earth."
This is not a new topic to the Christian world. In Genesis 1:27-28 we read the following:
27 So God created man in his own image, in the image of God created he him; male and female created he them.

28 And God blessed them, and God said unto them, Be fruitful, and multiply, and replenish the earth, and subdue it: and have dominion over the fish of the sea, and over the fowl of the air, and over every living thing that moveth upon the earth.
The concept of subduing the earth has much depth and meaning behind it but today I want to concentrate on the first part of that sentence.
What's funny is that whenever I've heard the phrase "be fruitful and multiply" I thought it was all one thing – the instruction to have children.
Now, we know that God's commandment to multiply is still in force. Children are a gift from God and our families are central to His plan for us. We have the responsibility to bring children into this world, nourish and nurture them, teach them and train them, and most of all, love them. There are many who believe that this commandment is wrong. That the world is too over-populated. Or maybe that there is just not enough good in the world to justify bringing children into it. I disagree with all of those statements.
But that is not the purpose of this post. How do we continue to live this commandment when we are no longer having children? Does that mean that our work is done?
Be fruitful.
In John 15:5-8 we read:
5 I am the vine, ye are the branches: He that abideth in me, and I in him, the same bringeth forth much fruit: for without me ye can do nothing.

6 If a man abide not in me, he is cast forth as a branch, and is withered; and men gather them, and cast them into the fire, and they are burned.

7 If ye abide in me, and my words abide in you, ye shall ask what ye will, and it shall be done unto you.

8 Herein is my Father glorified, that ye bear much fruit; so shall ye be my disciples.
And in Matthew 7:20 we are told that "by their fruits, ye shall know them."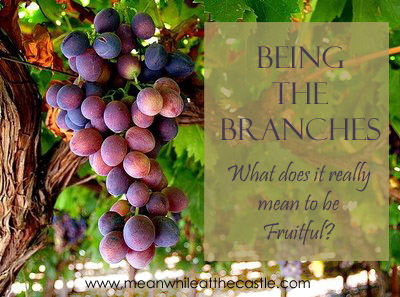 What does it mean to be the branches? Another way of describing this is the more current Producer vs Consumer mindset.
Richard and I like to call this being a Creator rather than a consumer.
Creators vs Consumers
A creator is someone who is bringing forth good fruit. Wherever they go or whatever they do, they leave a place better and richer for having been there. I think of consumers, not in the way that we by necessity consume products but the mindset, as the swarm of locusts who descend on an area and pick it clean then move on to the next area. A creator would be the farmer that comes in and plants and tends his crops, growing food and creating beauty. Another phrase I've heard is squatters vs. homesteaders. Which one is there for the long haul? Which one is thinking long-term and planning for the future, not just for themselves but for those to follow after?
I'm not even going to talk about business here. I think there are lots of conversations happening about having a producer mindset in the business world but what about when it comes to our homes, families and communities?
What does it look like?
When you look around it's easy to see the consumers. Think about education. A short examination will show which families are just looking for the next educational product to consume and use up and which families are invested in assisting, sharing, and building up educational resources and communities.
In communities there are the families who move into neighborhood and stay there for as long as it's convenient or new and exciting then move on to the next bigger, better location. Then there are families who invest in making the community more unified through serving their neighbors, caring for the common areas, being involved in local government or councils, and generally being aware of each other.
In our homes, friendships, workplaces, communities we have the daily choice whether we are going to build or consume. And don't forget about the online community.
Even at church we see this. And this is the question I want to pose to myself. Am I being a consumer of the gospel? Or am I being Christ's hands to build up His kingdom? When I am in a consumer mindset I go to church only looking for what I can get out of it. I am willing to serve only as long as it's convenient or doesn't challenge me to step out of my comfort zone. I put in the minimum and that's what I get out of it.
What would Jesus have us do?
As a co-creator with God I would instead go to church looking for what I can give, who I can serve, who I can lift, and what I can improve. I would look for ways to build those around me. I would fulfill church callings willingly, even ones that are a big stretch for me. In short, I would try to be like Jesus.
He is the greatest example. He literally created the earth. He gave us our lives, our families, all that is beautiful and good and worthy. As we follow His example we become creators/producers and make this world closer to the heaven we look forward to. And we find joy along the way.
I'd highly recommend watching Elder Sitati's message for yourself. Take a few minutes and nourish yourself so you can go out and create something beautiful today.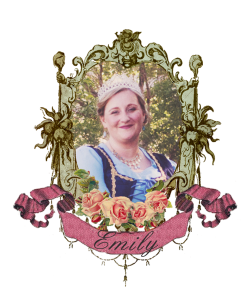 1,067 total views, no views today






by