Monthly Archives:
July 2017
What a crazy few weeks it's been! The most significant thing that has happened is the house fire of our dear friends, who have lost everything (they are all safe, though!). That has sparked our discussion on preserving family heirlooms, as we are helping in restoring a special fiber piece. We hope you enjoy our goofy chatter (just like always) as well as the more serious. We also rediscover that Emily has a really morbid sense of humor. As if that was in doubt.
Announcing our Giveaway Winner!
The beautiful and talented Klara Zhulamanova has donated a copy of her Glacier Ice Shawl. It's a stunning pattern that we think you'll really enjoy. We are pleased to announce that JohnaJacobs on Ravelry is the winner! Please contact Emily to receive that pattern. Congratulations!
Come join our Dye-Along!
Deborah and Emily are both having so much fun with dyeing yarn. It can seem like an intimidating process but it really doesn't need to be. We would love to have you experiement with dyeing yarn and share your photos! We'll put a thread in the Ravelry group for chatter on the process and draw prizes periodically from that thread. Here are links to a few tutorials we've enjoyed as we've been embarking in this process. You can share your photos on Instagram with the hashtag #dyealongkal.
Contact Us
You can find Queen Deborah on Ravelry as IndigoChicken, on Instagram as IndigoChickenDolls, and on Etsy as Indigo Chicken. Queen Emily can be found on Ravelry as SaltCityKnits (new user name!) and on Instagram as SaltCityKnits. Please join us on Ravelry in our group for more discussion, photo sharing, and prizes!
<>
Show Notes
Deborah's Projects:
Knitterly Things, Vesper Sock Yarn – Sometime in April
Lorax Socks (socks #8) – stitch pattern can be found here
Otter Pop Shawl – Scrappy Bias Shawl pattern by Emily Clawson
Sweet Summer Nights Shawl – pattern coming soon by Emily Clawson
Amanda Makes Yarn in Meanwhile, at the Castle colorway.
Malabrigo Sock in 855 Aguas
Socks #9 – Lartha Socks heel by Lara Smoot
Sheepy Fibres Etc. yarn in Lucky colorway
Socks #10 – Footie Socks by Miriam L Felton
Plymouth Yarn Co Happy Feet 100 in Splash colorway
Emily's Projects:
Sweet Summer Nights Shawl pattern coming soon by Emily Clawson
Hedgehog Fibers Twist Sock in Skinny Dip and Lush colorways
In Threes Baby Cardigan by Kelly Herdich
Malabrigo Rios in Aniversario colorway
Socks #8  – Baerenwolle BAERfoot Sock in Lucid Dream colorway
Candy Floss Socks pattern coming soon by Emily Clawson
Cozy Memories scrap blanket
Other Mentions
McMullin Fiber Co in Electric Rainbow and All Blues colorways
Artwork by Kam Kaiserman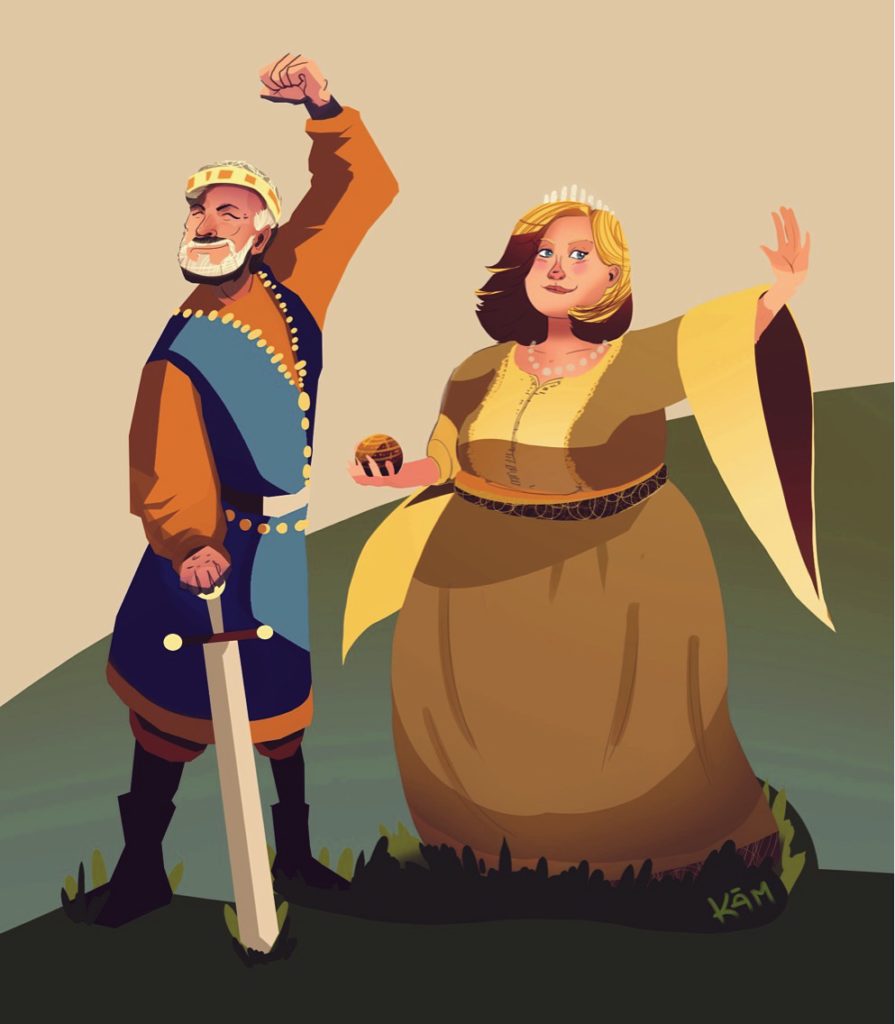 Snippets from the Past – preserving family heirlooms
These are the steps I took in trying to restore the lace piece of our friends. I am not an expert so please take that into account if you follow along on this journey. I can't guaruntee your outcome.
Before: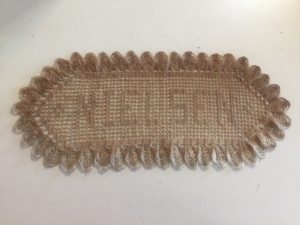 Step 1 – Gentle soak in cool water, brushing away debris with fingertips.
Step 2 – Soak in baking soda and vinegar dilution.
Step 3 – Second soak in cool water.
Step 4 – Soak in wool wash – very diluted. This removed the smoky smell finally.
After: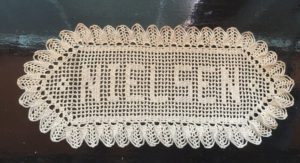 289 total views, 0 views today






by