Monthly Archives:
August 2017
I'm so excited to announce my newest pattern. Introducing, Candy Floss Socks!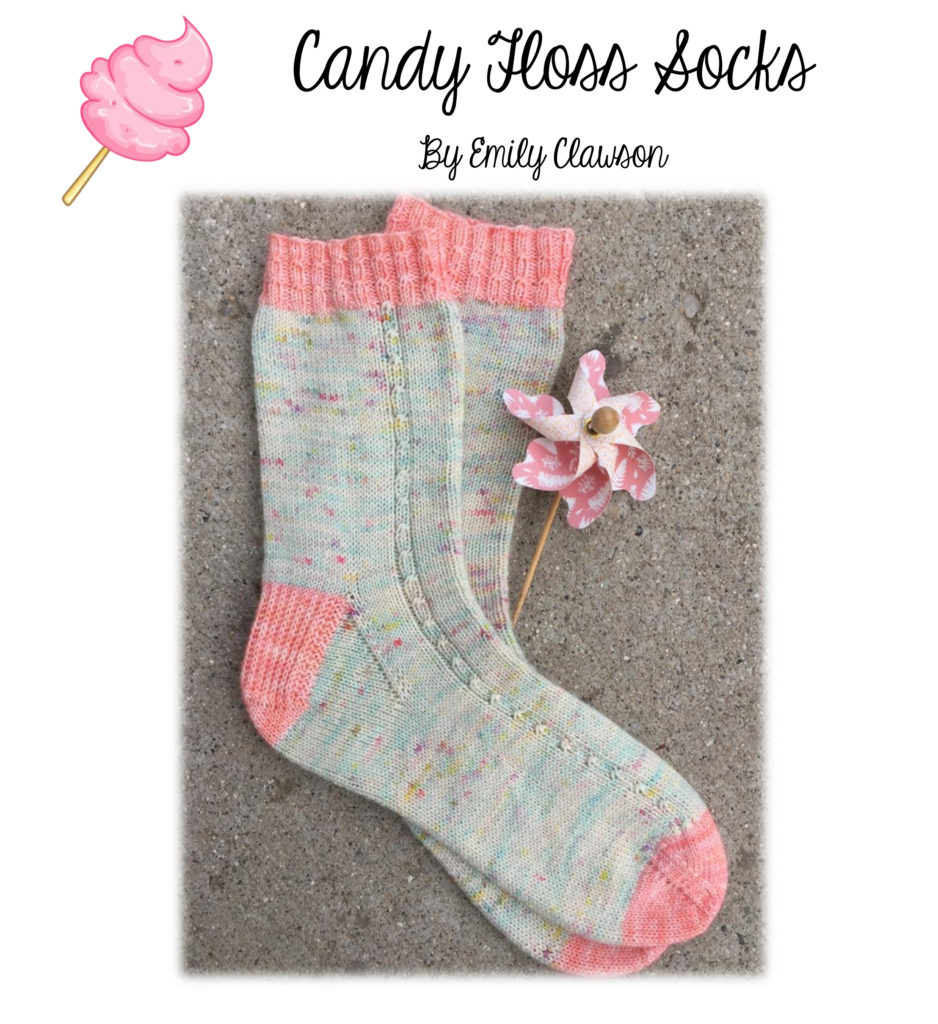 Candy Floss, or Cotton Candy here in the US, is a favorite summer treat at parades, festivals, or theme parks and is equal parts cute, fluffy, squishy, and sweet! These socks echo all those qualities with a delicate little twisted cable that adds just the right amount of sweetness to a cozy, squishy sock.
You can find the pattern on Ravelry by clicking here.
I've also created a little tutorial on the left twist cable stitch that I use. I hope you enjoy the pattern and please share your finished objects!
313 total views, 0 views today






by